Low Voltage Cabling Installation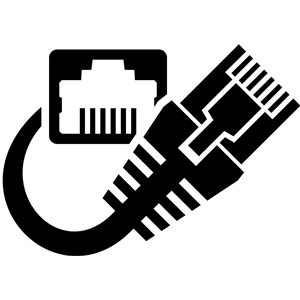 Low-Voltage Cabling Installation: Our technicians are professionally trained to install, troubleshoot, and assist with a wide range of home network devices. From switches to routers to terminating ethernet cables, we've got you covered.

Cat6, Cat6a, Cat7, Cat8 runs

Ethernet cables are the default physical connection for today's home or business networks. People always want to buy a high-speed Ethernet cable to enjoy a high-speed network transmission. However, will different Ethernet cable speeds affect your networks? AAA Technology gives customers insight into the rates of the most popular Ethernet cables categories (Cat6, Cat6a, Cat7, and the newest Cat8) to help you make a wise choice.

Crimping RJ45 and other connectors

Cables can transmit information along their length. To actually get that information where it needs to go, you need to make the right connections to an RJ45 connector. Your cable run needs to terminate into a connector, and that connector needs a jack to plug into.
Registered Jack 45 (RJ45) is a standard type of physical connector for network cables. RJ45 connectors are commonly seen with Ethernet cables and networks.
Brush Plates are the ideal solution where cables pass through walls or floors. Use a standard electrical back box or screw direct to plaster or wood. brush plates save unnecessary cable terminations, save time and provide a neat finish.
Running cables for security/CCTV cameras

Coaxial cable installation

Now more than ever, businesses rely on the internet for their external and internal operations, from reaching out to a client to shipping out large orders. The last thing you need is an outage or slow upload times. So, to ensure all operations run smoothly, consider coax cable internet as a business access solution.
Installation of data switches

A switch box that routes an input signal to an output line; for example, to connect two computers to one printer. Manual data switches have dials or buttons. Automatic switches test for signals on the input lines and provide first-come, first-served switching.

Configuration of data closets
A network closet could be a closet or a small room where electrical wiring and computer networking hardware is installed. Depending on the size of the building, home, floors, number of workstations, servers, access points, and security equipment, there could be multiple wiring closets throughout a building on all floors.

Running ethernet lines for new construction prewiring or existing buildings